Stay Connected. Manage Your Care.
MyHealth gives you secure, anytime access to your health information.
Message your clinic
View your lab results
Schedule your next appointment
Pay your bill
We are available to assist you whenever you need it. Give us a call at 650-498-3333.
PHYSICIAN HELPLINE
Have a question? We're here to help! Call 1-866-742-4811
Monday - Friday, 8 a.m. - 5 p.m.
REFER A PATIENT
Fax 650-320-9443
Monday - Friday, 8 a.m. - 5 p.m.
Track your patients' progress and communicate with Stanford providers conveniently and securely.
Stanford Hospitals & Clinics
Experts in STIs and HIV
Undiagnosed sexually transmitted infections (STIs) can lead to infertility, chronic pain, and other chronic diseases. Yet, there are limited health clinics available in the San Francisco Bay Area that offer accessible, discrete, and professional care services for sexual transmitted infections and diseases. The Stanford Positive Care and Sexual Health Clinic was created to address this need and provide adults living in the San Francisco Bay Area with access to anonymous STI testing, treatment, prevention, and education.
Positive Care Clinic
3351 El Camino Real
Atherton, CA 94027
Phone: 650-723-9001
Getting Here
Care and Treatment of STIs and HIV
Education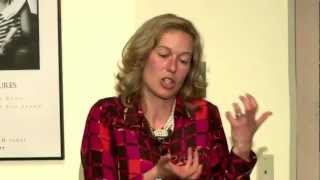 Clinical Trials
Clinical trials are research studies that evaluate a new medical approach, device, drug, or other treatment. As a Stanford Hospital & Clinics patient, you have access to the latest, advanced clinical trials.
Open trials refer to studies currently accepting participants. Closed trials are not currently enrolling, but may open in the future.
Stanford Hospital & Clinics is known worldwide for the advanced patient care provided by its doctors and staff. We also provide a wide range of guest services and amenities to our patients and visitors. Learn more about preparing for a hospital stay, billing and financial services, and our other support programs in Patients & Visitors.
The Positive Care & Sexual Health Clinic is conveniently located in a private and professional setting in Atherton, ensuring confidentiality for patients.
Call us to make an appointment
650-723-9001
For Health Care Professionals
PHYSICIAN HELPLINE
Phone: 1-866-742-4811
Fax: 650-721-3476
Monday – Friday, 8:30 a.m. – 5 p.m.
Stanford Hospital & Clinics provides comprehensive services to refer and track patients, as well as provides the latest information and news for physicians and office staff. For help with all referral needs and questions visit Referring Physicians.
HOW TO REFER
Track your patients' progress and communicate with Stanford providers securely online.
Make an Appointment
To request an appointment with one of our STI and HIV specialists, call 650-723-9001.
To request an appointment, call:
medical dermatology
(801) 555-5555
neuroscience clinic
(801) 555-5555
stanford cancer center
(801) 555-5555
pediatric dermatology
(801) 555-5555
Or fill out a
form
to request an appointment