Stay Connected. Manage Your Care.
Access your health information anytime and anywhere, at home or on the go, with MyHealth.
Message your clinic
View your lab results
Schedule your next appointment
Pay your bill
The MyHealth mobile app from Stanford Health Care puts all your health information at your fingertips and makes managing your health care simple and quick.
PHYSICIAN HELPLINE
Have a question? We're here to help! Call 1-866-742-4811
Monday - Friday, 8 a.m. - 5 p.m.
REFER A PATIENT
Fax 650-320-9443
Track your patients' progress and communicate with Stanford providers conveniently and securely.
Stanford Health Care (SHC) (formerly Stanford Hospital & Clinics)
Experts in the Treatment of Lymphomas
The Stanford Lymphoma Program is comprised of a dedicated core of individuals who have pioneered significant advances in the treatment of lymphoma. Members of this team are routinely recognized and awarded for their contributions to the treatment of lymphoma for both adults and children.
Lymphoma Program
875 Blake Wilbur Drive
Palo Alto, CA 94304
Phone: 650-498-6000
Getting Here
Care and Treatment of Lymphomas
Doctor Stories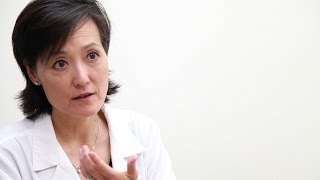 Our Patients
Mycosis Fungoides: A Rash that Can Be Cancer
After struggling to treat a persistent rash, Paul Raffer learned it was a rare blood cancer called mycosis fungoides. Individualized treatments saved his life.
Clinical Trials
Clinical trials are research studies that evaluate a new medical approach, device, drug, or other treatment. As a Stanford Health Care patient, you may have access to the latest, advanced clinical trials.
Open trials refer to studies currently accepting participants. Closed trials are not currently enrolling, but may open in the future.
Before beginning treatment, ask your doctor about any clinical trials you should consider. Learn more about clinical trials for cancer patients.
Clinical trial eligibility flowcharts
Eligibility flowcharts map clinical trials to specific types of cancers to determine if a participant is eligible for the particular clinical trial. View all lymphoma eligibility flowcharts at the Stanford Cancer Institute.
PREPARE FOR YOUR APPOINTMENT
Review the New Patient Packet for information about:
What to expect on the day of your appointment
Maps, directions, parking, public transit options, and contact information
Other patient resources
Bring completed forms found in the Lymphoma New Patient Letter.
MEDICAL RELEASE
Please fax the Medical Record Release Form to your new patient coordinator. The medical release form is an authorization form for external facilities to release medical records to Stanford Health Care (formerly Stanford Hospital & Clinics).
Call us to make an appointment
650-498-6000
For Health Care Professionals
PHYSICIAN HELPLINE
Phone: 1-866-742-4811
Fax: 650-320-9443
Monday – Friday, 8:30 a.m. – 5 p.m.
Stanford Health Care (formerly Stanford Hospital & Clinics) provides comprehensive services to refer and track patients, as well as provides the latest information and news for physicians and office staff. For help with all referral needs and questions visit Referring Physicians.
HOW TO REFER
Fax a referral form with supporting documentation to 650-320-9443.
Please note, though this form is from Stanford Health Care (formerly Stanford Hospital & Clinics), it is also used for all Cancer Center referrals.
Track your patients' progress and communicate with Stanford providers securely online.