Notice: Users may be experiencing issues with displaying some pages on stanfordhealthcare.org. We are working closely with our technical teams to resolve the issue as quickly as possible. Thank you for your patience.
We are available to assist you 24/7.
New to MyHealth?
Manage Your Care From Anywhere.
Access your health information from any device with MyHealth.  You can message your clinic, view lab results, schedule an appointment, and pay your bill.
---
Brain Aneurysm Clinic
Stanford Health Care offers all of the latest treatment options for brain aneurysm care, including microsurgical surgery techniques and minimally invasive endovascular techniques, which treat the aneurysm from inside the blood vessel using minimally invasive techniques.
Our highly experienced neurosurgeons, neuroradiologists, neurologists and nurses work together to develop the right customized treatment plan for each patient's unique needs in partnership with the patient and family. 
Brain Aneurysm Clinic
Care and Treatment of Brain Aneurysms
The brain aneurysm team at Stanford Health Care treats hundreds of patients with brain aneurysms annually using the latest treatment options. Our clinicians work as a group, bringing together years of expertise to develop the right customized care plan for each patient and multiple generations of a family with a history of aneurysms. They also conduct research with Stanford scientists to help continually improve brain aneurysm care options.
Stanford Health Care is one of the largest referral centers in the nation for patients with brain aneurysms. Our patients have access to the best brain aneurysm treatments options, including less invasive techniques and the most advanced technologies currently available, as well as experienced clinicians who provide advanced care and achieve excellent outcomes.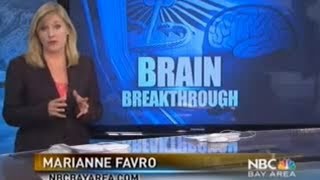 NBC 11 highlights a brain aneurysm treatment offered at Stanford Hospital called the pipeline stent.
It used to be impossible to treat large aneurysms in the carotid artery, like Barbara Maluo's. Now treatment is available at Stanford with a new type of stent.
Clinical Trials
Clinical trials are research studies that evaluate a new medical approach, device, drug, or other treatment. As a Stanford Health Care patient, you may have access to the latest, advanced clinical trials.
Open trials refer to studies currently accepting participants. Closed trials are not currently enrolling, but may open in the future.
For your convenience, you may check in for all same-day appointments at the Stanford Neuroscience Health Center through a centralized, check-in desk near the front lobby. In addition to all outpatient services, you also can access onsite pre-surgery consultations at the center.
Call us to make, change or reschedule an appointment.
PREPARE FOR YOUR APPOINTMENT
Bring any MRI or CT films.  Your records should have been sent ahead of time.
Appointment times may vary. During your exam, the care team will review films, gather a lengthy medical history, do medical exams and discuss treatment options with you.
AFTER YOUR APPOINTMENT
To reorder a prescription, have your pharmacy call 650-723-4720 or fax a refill request to 650-725-0390.
Call us to make an appointment
For Health Care Professionals
PHYSICIAN HELPLINE
Phone: 1-866-742-4811 
Fax: 650-320-9443
Monday – Friday,  8:30 a.m. – 5 p.m.
TRANSFER CENTER
Phone: 1-800-800-1551,  24 hours - 7 days a week
Stanford Health Care provides comprehensive services to refer and track patients, as well as provides the latest information and news for physicians and office staff. For help with all referral needs and questions, visit Referral Information.
HOW TO REFER
To refer a new patient, call 650-723-6469. Fax a referral form with supporting documentation to 650-320-9443.
FOLLOW UP ON A PATIENT
If you have questions regarding a referral or an existing patient, please contact us.
Send referrals online
Place radiology orders
View referral status
Access medical records
Brain Aneurysm Clinic
213 Quarry Road Palo Alto, CA 94304
650-723-6469
Getting Here »