New to MyHealth?
Manage Your Care From Anywhere.
Access your health information from any device with MyHealth.  You can message your clinic, view lab results, schedule an appointment, and pay your bill.
---
Center for Integrative Medicine
Integrative Medicine combines the best of "alternative" and complementary treatments with mainstream modern medicine and psychology to provide care for the whole person: mind and body. Started in 1998, the Stanford Center for Integrative Medicine (SCIM) is committed to evidence-based practices. We are here to help you live more fully, cope better with your medical condition, control symptoms, and participate more fully in your medical care.

Learn more about our classes:
Center for Integrative Medicine
Education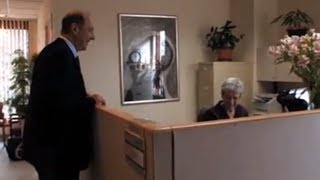 The Stanford Center for Integrative Medicine offers patients alternative medicine approaches in addition to the mainstream medical care they receive.
Clinical Trials
Clinical trials are research studies that evaluate a new medical approach, device, drug, or other treatment. As a Stanford Health Care patient, you may have access to the latest, advanced clinical trials.
Open trials refer to studies currently accepting participants. Closed trials are not currently enrolling, but may open in the future.
If you are a new patient or a return patient whose insurance has changed, please fax a copy of your insurance card to 650-498-5640 before scheduling an appointment. We will check your eligibility and benefits with your insurer.
PREPARE FOR YOUR APPOINTMENT
Bring your completed 2-page Integrative Medicine Clinical Intake form to your first appointment. Please arrive 20 minutes prior to your appointment to allow time for signing legal consents and making financial transactions.
Call us to make an appointment
650-498-5566
For Health Care Professionals
PHYSICIAN HELPLINE
Phone: 1-866-742-4811
Fax: 650-320-9443
Monday – Friday, 8:30 a.m. – 5 p.m.
Stanford Health Care provides comprehensive services to refer and track patients, as well as the latest information and news for physicians and office staff. For help with all referral needs and questions, visit Referring Physicians.
HOW TO REFER
Track your patients' progress and communicate with Stanford providers securely online.
Center for Integrative Medicine
211 Quarry Road Palo Alto, CA 94304
650-498-5566
Getting Here »