Notice: Users may be experiencing issues with displaying some pages on stanfordhealthcare.org. We are working closely with our technical teams to resolve the issue as quickly as possible. Thank you for your patience.
We are available to assist you 24/7.
New to MyHealth?
Manage Your Care From Anywhere.
Access your health information from any device with MyHealth.  You can message your clinic, view lab results, schedule an appointment, and pay your bill.
---
Arthritis and Joint Replacement Service
Arthritis and Joint Replacement  
The arthritis and joint replacement service specializes in the care of adult patients with arthritic disorders of the hip, knee, and shoulder.  
Arthritis and Joint Replacement Service
Our Advanced Practice Providers
Care and Treatment of Arthritis
Nationally Recognized
HUMAN RIGHTS CAMPAIGN
We are proud to have earned recognition from the Human Rights Campaign Foundation "Healthcare Equality Index."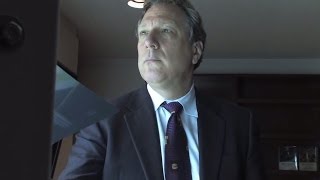 With advancements in surgical techniques, materials, and patient selection, total joint replacement is no longer limited by age.
Laura Guglielmoni finally could no longer endure the pain of rheumatoid arthritis. A double knee replacement brought her relief and lets her enjoy life.
Clinical Trials
Clinical trials are research studies that evaluate a new medical approach, device, drug, or other treatment. As a Stanford Health Care patient, you may have access to the latest, advanced clinical trials.
Open trials refer to studies currently accepting participants. Closed trials are not currently enrolling, but may open in the future.
For new patient appointments, call: 650-498-7555
For follow-up appointments, call: 650-723-5643
Fax: 650-721-3422
PREPARE FOR YOUR APPOINTMENT
Bring your completed New Patient Questionnaire to your appointment.
Call us to make an appointment
For Health Care Professionals
PHYSICIAN HELPLINE
Phone: 1-866-742-4811
Fax: 650-320-9443
Monday – Friday, 8 a.m. – 5 p.m.

Stanford Health Care provides comprehensive services to refer and track patients, as well as the latest information and news for physicians and office staff. For help with all referral needs and questions, visit Referring Physicians.
You may also submit a web referral or complete a referral form and fax it to 650-320-9443 or e-mail the Referral Center at ReferralCenter@stanfordhealthcare.org
HOW TO REFER
Send referrals online
Place radiology orders
View referral status
Access medical records
Make an Appointment
To schedule an appointment, please call:
Arthritis and Joint Replacement Service
450 Broadway Street Redwood City, CA 94063
650-723-5643
Getting Here »