Notice: Users may be experiencing issues with displaying some pages on stanfordhealthcare.org. We are working closely with our technical teams to resolve the issue as quickly as possible. Thank you for your patience.
We are available to assist you 24/7.
New to MyHealth?
Manage Your Care From Anywhere.
Access your health information from any device with MyHealth.  You can message your clinic, view lab results, schedule an appointment, and pay your bill.
---
Center for Lymphatic and Venous Disorders
Multidisciplinary Care for Lymphatic and Venous Disorders

Lymphatic and venous disorders often have profound functional and psychological implications for patients and their families. Caring for patients with edema is a complex task requiring input from many specialists. To meet these challenges, the Stanford Center for Lymphatic and Venous Disorders provides a broad spectrum of diagnostic and therapeutic treatments for adults and children.
Center for Lymphatic and Venous Disorders
Care and Treatment of Lymphatic and Venous Disorders
Expertise
Thorough diagnostic evaluation of complex disorders
State of the art imaging
Prescription of individualized treatment protocols, using state-of-the-art technologies
Referral to Stanford-based specialists in dermatology, radiology, oncology, vascular surgery, plastic surgery, pediatrics, gastroenterology and pulmonary medicine
Multidisciplinary therapeutic approaches, including the availability of advanced and experimental options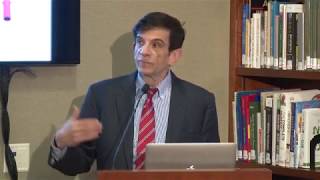 Stanley Rockson, director of Stanford's Lymphedema Clinic, discusses emerging treatments for lymphedema, a swelling that frequently follows surgery for cancer.
Features
Now is the right time to start paying attention to your heart health. You can lower your risk for heart attack and stroke by knowing the risk factors that affect your heart.
Clinical Trials
Clinical trials are research studies that evaluate a new medical approach, device, drug, or other treatment. As a Stanford Health Care patient, you may have access to the latest, advanced clinical trials.
Open trials refer to studies currently accepting participants. Closed trials are not currently enrolling, but may open in the future.
Stanford Health Care is known worldwide for the advanced patient care provided by its doctors and staff. We also provide a wide range of guest services and amenities to our patients and visitors. Learn more about preparing for a hospital stay, billing and financial services, and our other support programs in Patients & Visitors.  
AFTER YOUR APPOINTMENT
Nurse line: 650-725-2928
Call us to make an appointment
For Health Care Professionals
PHYSICIAN HELPLINE
Phone: 1-866-742-4811
Fax: 650-320-9443
Monday–Friday, 8 a.m.–5 p.m.

Stanford Health Care provides comprehensive services to refer and track patients, as well as the latest information and news for physicians and office staff. For help with all referral needs and questions, visit Referral Information.
You may also submit a web referral or complete a referral form and fax it to 650-320-9443 or email the Referral Center at ReferralCenter@stanfordhealthcare.org.
HOW TO REFER
Send referrals online
Place radiology orders
View referral status
Access medical records
Make an Appointment
To request an appointment, call: