Stay Connected. Manage Your Care.
MyHealth gives you secure, anytime access to your health information.
Message your clinic
View your lab results
Schedule your next appointment
Pay your bill
We are available to assist you whenever you need it. Give us a call at 650-498-3333.
PHYSICIAN HELPLINE
Have a question? We're here to help! Call 1-866-742-4811
Monday - Friday, 8 a.m. - 5 p.m.
REFER A PATIENT
Fax 650-320-9443
Monday - Friday, 8 a.m. - 5 p.m.
Track your patients' progress and communicate with Stanford providers conveniently and securely.
Stanford Hospitals & Clinics
Digestive Health Center
The Digestive Health Center is proud to offer innovative treatments based on Stanford's pioneering translational research in the field of gastroenterology. Our state-of-the-art technology enables minimally invasive as well as traditional procedures focused on patient comfort, recovery time, and overall quality of life.

Digestive Health Center at Blake Wilbur Building
900 Blake Wilbur Drive
Palo Alto, CA 94304
Phone: 650-736-5555
Getting Here
Education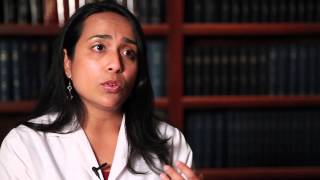 Your Health: Crohn's Disease
Stanford gastroenterologist Dr. Shamita B. Shah explains Crohn's disease, a type of inflammatory bowel disease.
Our Patients
New Stanford Program Puts Pancreas at Center of Comprehensive Care Team
Stanford's Benign Pancreas Center offered Mitzi Moynahan multiple treatment options for acute pancreatitis, a common, but poorly understood condition.
Clinical Trials
Clinical trials are research studies that evaluate a new medical approach, device, drug, or other treatment. As a Stanford Hospital & Clinics patient, you have access to the latest, advanced clinical trials.
Open trials refer to studies currently accepting participants. Closed trials are not currently enrolling, but may open in the future.
Please confirm the location of your appointment as our doctors and staff see patients at multiple locations.
PREPARE FOR YOUR APPOINTMENT
For endoscopic procedures:
You will receive written preparation instructions from the clinic or your doctor.
Please ensure that your referring doctor has obtained and faxed insurance authorization for your procedure to 650-723-8305.
Call us to make an appointment
650-736-5555
For Health Care Professionals
PHYSICIAN HELPLINE
Phone: 1-866-742-4811
Fax: 650-320-9443
Monday – Friday, 8:30 a.m. – 5 p.m.
Stanford Hospital & Clinics provides comprehensive services to refer and track patients, as well as provides the latest information and news for physicians and office staff. For help with all referral needs and questions visit Referring Physicians.
HOW TO REFER
Track your patients' progress and communicate with Stanford providers securely online.
Make an Appointment
To request an appointment, call:
medical dermatology
(801) 555-5555
neuroscience clinic
(801) 555-5555
stanford cancer center
(801) 555-5555
pediatric dermatology
(801) 555-5555
Or fill out a
form
to request an appointment