New to MyHealth?
Manage Your Care From Anywhere.
Access your health information from any device with MyHealth.  You can message your clinic, view lab results, schedule an appointment, and pay your bill.
---
Benign Pancreas Program
Stanford's Benign Pancreas Program provides comprehensive care to patients with acute pancreatitis, chronic pancreatitis and pancreatic cysts. Our program is comprised of faculty from gastroenterology, pancreatic surgery, pain management and nutrition services. The collaborative nature of our program means that patient care is promptly and carefully managed with insight from the appropriate specialists.
Benign Pancreas Program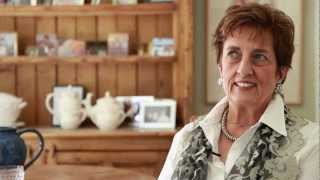 Stanford's Benign Pancreas Center offered Mitzi Moynahan multiple treatment options for acute pancreatitis, a common, but poorly understood condition.
Please confirm the location of your appointment as our doctors and staff see patients at multiple locations.
PREPARE FOR YOUR APPOINTMENT
For endoscopic procedures:
You will receive written preparation instructions from the clinic or your doctor.
Please ensure that your referring doctor has obtained and faxed insurance authorization for your procedure to 650-723-8305.
Call us to make an appointment
650-736-5555
For Health Care Professionals
PHYSICIAN HELPLINE
Phone: 1-866-742-4811
Fax: 650-320-9443
Monday – Friday, 8:30 a.m. – 5 p.m.
Stanford Health Care (formerly Stanford Hospital & Clinics) provides comprehensive services to refer and track patients, as well as provides the latest information and news for physicians and office staff. For help with all referral needs and questions visit Referring Physicians.
HOW TO REFER
Track your patients' progress and communicate with Stanford providers securely online.
Benign Pancreas Program
900 Blake Wilbur Drive Palo Alto, CA 94304
650-736-5555
Getting Here »