New to MyHealth?
Manage Your Care From Anywhere.
Access your health information from any device with MyHealth.  You can message your clinic, view lab results, schedule an appointment, and pay your bill.
---
CyberKnife Stereotactic Radiosurgery Program
CyberKnife was invented at Stanford and treats a variety of conditions with high-dose radiation therapy. The Stanford CyberKnife Stereotactic Radiosurgery Program offers patients short wait times and the latest radiosurgery techniques. Patients also have access to specialized support groups for acoustic neuroma, brain tumors, meningioma, neurofibromatosis and trigeminal neuralgia.
Cyberknife Stereotactic Radiosurgery Program at Advanced Medicine Center Building
Features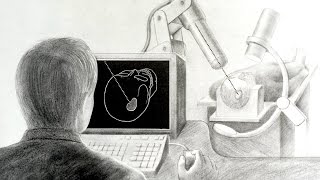 Invented at Stanford, the CyberKnife revolutionized cancer care. 20 years later its treatment repertoire has expanded beyond cancer.
Features
Sharon Tong was unsure what to do when diagnosed with a meningioma. Compassionate staff at Stanford helped her choose a treatment plan that succeeded.
Clinical Trials
Clinical trials are research studies that evaluate a new medical approach, device, drug, or other treatment. As a Stanford Health Care patient, you may have access to the latest, advanced clinical trials.
Open trials refer to studies currently accepting participants. Closed trials are not currently enrolling, but may open in the future.
Stanford Health Care (formerly Stanford Hospital & Clinics) is known worldwide for the advanced patient care provided by its doctors and staff.  We also provide a wide range of guest services and amenities to our patients and visitors. Learn more about preparing for a hospital stay, billing and financial services, and our other support programs in Patients & Visitors.  
Call us to make an appointment
650-725-0084
For Health Care Professionals
PHYSICIAN HELPLINE
Phone: 1-866-742-4811 
Fax: 650-320-9443
Monday – Friday,  8:30 a.m. – 5 p.m.
TRANSFER CENTER
Phone: 1-800-800-1551,  24 hours - 7 days a week
Stanford Health Care provides comprehensive services to refer and track patients, as well as provides the latest information and news for physicians and office staff. For help with all referral needs and questions visit Referring Physicians.
HOW TO REFER
Track your patients' progress and communicate with Stanford providers securely online.
Cyberknife Stereotactic Radiosurgery Program
900 Blake Wilbur Drive Palo Alto, CA 94304
6507250084
Getting Here »